It's Just Another Day Off...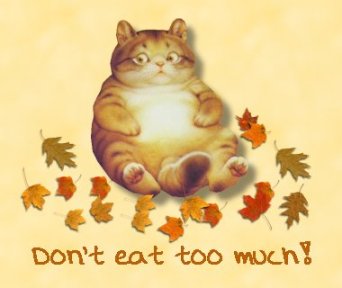 If you haven't noticed, Christmas lights are up, you can hear holiday music in stores and the media has begun it's countdown to the spend-till-your-broke-supposedly-deeply-religious holiday season. Luckily for us over at the Pink Ghetto, this means more activities! However, if you are into the whole celebrating thing, check out
this handy site
for an African American Thanksgiving (and who made the suggestion for pumpkin pie? Obviously not an African American). My holiday weekend actually starts tonight, as the extended Thanksgiving holiday means more time off to kick it.
If you happend to be off tommorrow (or, like me, you get a short Wednesday) stop by Black Pearl Poetry as
Menya Thykeo aka FreeSoul
debuts her book of poetry called After Love Fails
tonight
. Now, if you know Ed Mabrey (who was way harsh to me last week btw) you know each night comes with a sleuth of goodies. So, if you get there between 6:30p.m. and 7:15p.m. for Q&A, book signing with Menya, you get into the poetry night free. College IDs and folks under 20 get in half price. For more info, check out
Ed's site
.
So I know you don't work Thursday, so check out
Dessert at the Brownstone
(lots of events there, huh) which will feature music, drinks and a new dessert menu from the BStone
Wednesday night
. Anyone familiar with the "soul food" establishment knows one of its fatal flaws was a lack of bangin' desserts. So I'll check them out (and you should too) to give them the Pink Ghetto up or down.
Now, if your family is anything like mine (with the exception of my lovely sister and parents) then you'll probably need a drink after dodging questions about your social, sex and recreational drug lives. So, come out to
Velvet Rope Thursdays
at the Cove. Half priced martinis and $1 beers are whatsup.
I'll keep you posted on the end of the week happenings once I hear more...until
then don't overeat
,
turkey is poisonous
and
white people slaughtered the Native Americans
...Happy Thanksgiving!