Be Yourself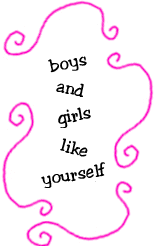 "Do you know where you're going to?Do you like the things that life is showing you?Where are you going to?Do you know...?"
Theme fron Mahogany (Do You Know Where You're Going To?), Diana Ross
There is a gift and a curse to being me. The gift is, I meet people who share their vulnerabilities and help me to look inside me to make sense of whatever is on my mind. Sometime being able to comfort other people gives your life some kind of perspective, you know. When I was a teenager, I met this woman who was really into astrology, who told me because I was a Cancer, people would always tell me their life stories. This is good, since I am a journalist. It makes my job a lot easier! And lots of people are like mirrors who learn more about themselves (and I learn more about me) after a good long chat. So for that, I'm grateful.
Then there are people who expose the craziest things to me. The theme for this week has been people who make up all kinds of weird ideologies about their lives based on a couple experiences. I have a friend of a friend who
quotes The Godfather
when it comes to her love life...like being in a mob and sharing your life with someone is comparable. Somebody else just told me they were purposely trying to become more devious. Why? I wasn't quite clear on their reasoning. The person wasn't quite comfortable with their "decision." Which leaves me in an awkward situation.
I guess I'm learning that the correct way to deal with confusion is to label it as what it is: confusion. I have more respect for the person who says, "I don't know what I'm doing, I know it's not right, but I don't know how to correct it," than the person who says "I don't know what I'm doing, but I'm not going to seek anything clarification. Instead I'm going to contort a definition to justify my behavior." Not knowing WTF is going on is cool. Accepting the confusion as a way of life isn't. Accepting change in life is maturity. Being scared to look change in the face is wack.
For e
xample, I watched
America's Next Top Model
last night, and after about 10 minutes when Bre was kicked off, I just accpeted the fact that
Tyra Banks
may be a stellar model amd mogul, but she is also not the person who she be choosing America's Next Top Model (she's officially 1 for 5). How Nicole won that show last night, I have no idea. Especially after the Cover Girl shoot. After me and my nig
PTosh
wrapped our minds around the fact that Bre could (and should have) took the damn thing. But when she left, I really lost interest in the show.
Eva
was looking very bronze and very beautiful, I must say! So what can I do about Tyra Banks and her questionable marketing strategies? Nothing. But it won't be fair to say that I'm going to start hating all models based on this show. I judge each season of ANTM and each model based on their own merit, not on Tyra.
Another example: I can see the flaw in
Puffy
telling his fans what they want instead of just asking. No doubt I am a fan of
Making The Band 3
, and I will be
watching the finale tonight
. But Puffy just doesn't have the Midas touch he used to have. Now there are lots of talented girls in this pool, this year. But I don't think people see Puffy as a hitmaker...he's more like an unsuccessful dictator. I'm a journalist. I
would love for Puff to sit down with me and say, "You know, I was really lucky in the 90s, but now I don't know what the people want. Help me ask them what they want!" Instead, he is arrogant and just thinks he can pick people's tastes. So the lesson here is: if you want to know something (or be something), just ask and learn how to change yourself. People want to help. And positive people want to see you grow, not become more coniving, deceptive and out of touch.
I said all of that to say this:
people accept you better, you with your flaws, than you trying to be something that you're not. So to Tyra, even though you can't pick a top model, I still love you for being good at all the other things you do. Puffy, stop frontin' like you are a hitmaker and we'll still love you.
Mood today:
Confident and reserved. Shout outs to my girl
Dii
!
Song for today:
"One is the Magic Number," Jill Scott
P.S.
Did you happened to see
Busta Rhymes on 106 and Park
yesterday? Dude looks horrible without his dreads! His head is so big and fat, he looks like a tall ass Mike Tyson now...damn, what a way to mess up a girl's fantasy. I couldn't find any pictures of him, but if anyone does, let me know.