Mixbag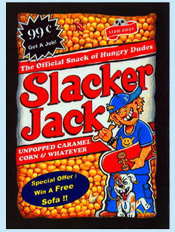 I've been really lazy lately. What us black folks call "slackin on my pimpin." One reason has been because I've had so many loose thoughts on my mind that I couldn't really commit to one. Another reason is that I've been having thoughts that I don't really want to claim yet. Whatever the case, I've been lazy, and it's time to come out of that. I've been productive, just lazy with my thoughts and my progression. But thanks to a thought provoking talk about art, love and life, I am ready to make some kind of growth, forever trying to mold the person I want to be.
I went to
Ed Mabrey's Black Pearl Poetry
last night. Every third Tuesday is slam night, and my boy
Dan
made it to the second round (shout outs to him). Also, shout outs to
Kevin
, the photographer/psychologist I met at the bar last night with the fabulous locs. I wish I had my camera so I could've took his picture. But you'll just have to trust me that his locs were fabulous.
Ed started out the night with a poem (like he always does) thanking everybody for coming out and not watching reality TV. Now,
American Idol
started last night, which is going to provide a major clash in my Tuesday and Wednesday hanging out schedule. I cannot balance my time at home and my time away. Either I am out for nights on end, or I'm in the house for an eternity, but I don't know how to do both. So now is my practice. To help balance between supporting local events and nesting I have ordered TiVo for my house, so I can make sure I'm out and about, while I'm catching American Idol later on. I'm getting close to win-win.
Question of the day:
Can you have love for someone/something without having a connection to it?
Song For Today:
Honey Molasses, Jill Scott
It was magic the way it happenedPure electricityI felt so excited and afraid at the same timeI don 't know whether to sing or to rhyme

Ooh, you ever felt like that before?
Excited About:
Project Runway
and American Idol on TV tonight
Hair:
I am retwisting my hair tonight, and updating
Creamy Crack
soon. I promise! I already have a couple of my awesome friends I'll be profiling in the next couple weeks. If you want to be profiled, let me know!